Ambisi Hezi Dean untuk menumbangkan rekor dunia magician Amerika Serikat David Blaine tinggal di dalam es menjadi kenyataan. Tepat pada malam pergantian tahun, ilusionis Israel itu keluar dari "kotak beku" yang disusun dari 8 ton es. Total dia "membeku" selama 66 jam. Semula, dia menargetkan aksinya itu 64 jam saja.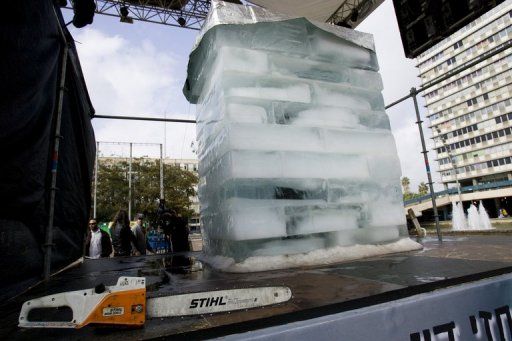 Hezi Dean mengunci dirinya di dalam kotak raksasa yang dibuat dari balok-balok es transparan di Rabin Square, Tel Aviv. Tiga hari dia di dalamnya. Dean harus melawan suhu yang mencapai di bawah nol derajat Celcius, padahal, dia hanya membalut tubuhnya dengan celana jins dan kaus yang tipis.

AFP melansir, begitu pergantian tahun datang, asistennya memotong balok es dan mengeluarkan Dean dari kebekuan. Lantas, sang ilusionis yang terlihat lemah dilarikan ke ambulans yang sudah menunggu. Belum ada keterangan resmi mengenai kondisi kesehatan terkini Dean.




Sekitar 200 orang yang menyaksikan upaya memecahkan rekor dunia itu menyambut gembira kesuksesan sang ilusinis. Sebagai tanda dukungan, mereka membawa poster bertulis: "Hezi hebat!" ataupun "Jangan Meninggal Hezi Dean."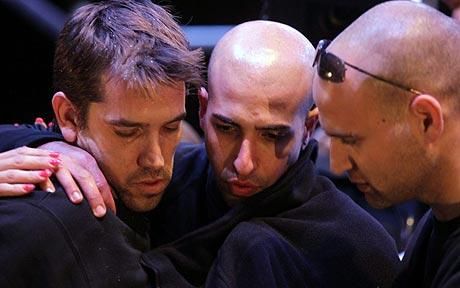 Kondisi tubuh lemas setelah 66 jam dikeluarkan dari balok es dan akan dibawa dengan ambulan ke rumah sakit

Sebelumnya, pada 2000, David Blaine berhasil mengukir sukses 63 jam tinggal di dalam kotak es di New York's Times Square.

0 Comments
No comments yet. Be the first to leave a comment !