temen eyke kaget saat lage baca koran Radar Bandung edisi Senin 1 Feb 2010.
artikelnya sich biasa aja, ttg dana bantuan operasional sekolah (BOS) yg dicairkan.
cuma fotonya itu lho ... ada sesuatu yg tersembunyi dan bikin ngakak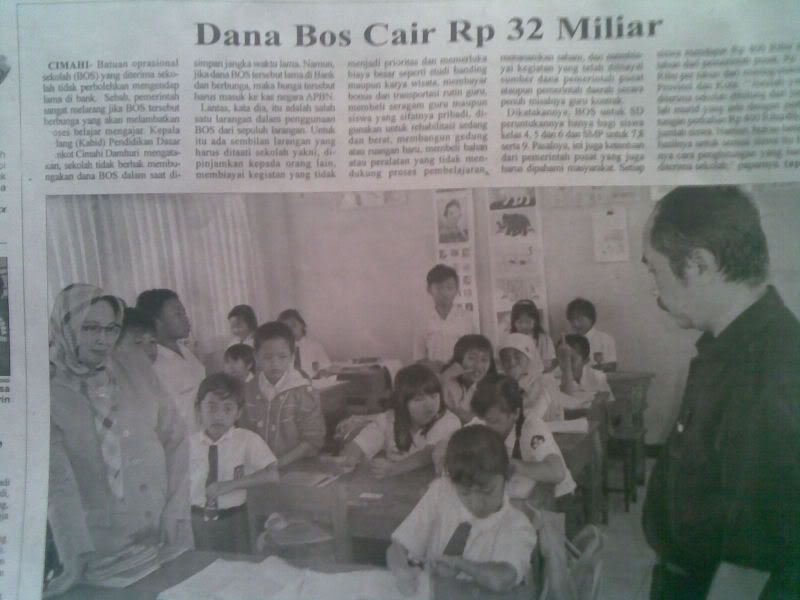 gimana, bisa langsung keliatan ga ama agan ?
kalo belon nih fokus nya :




buset dah tuh anak ... kurang ajar bener !

0 Comments
No comments yet. Be the first to leave a comment !