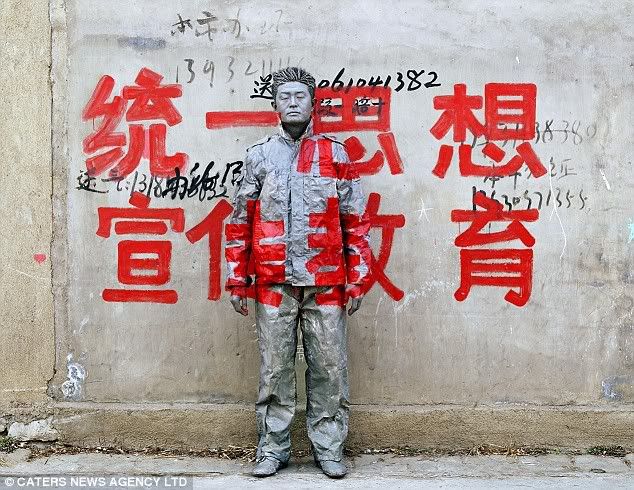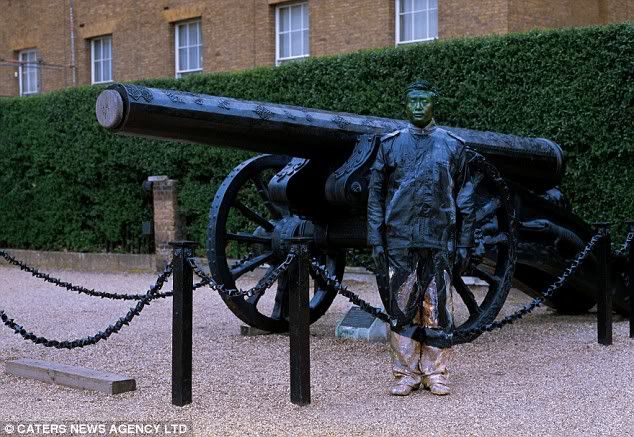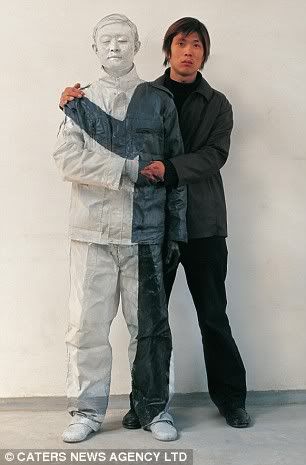 Seni memang penuh kreatifitas, demikian juga dengan Bolin yang seorang seniman, selalu berkreasi lain untuk menuangkan ispirasi dan kreatifitasnya. Bolin lebih mengkhususkan pada seni "Invisible Art" dengan obyek dirinya sendiri. Dimana karyanya menunjukan foto dirinya yang dipermak dengan cat dan disesuaikan dengan latar belakang tempatnya berdiri dan berada hingga seolaoh dirinya hilang dan menyatu dengan latarnyam ya mirip bunglon gitu
Mungkin saya dia terinspirasi dengan bunglon yang selalu berubah rubah warna disesuaikan dengan dimana tempat dia berada saat ini sehingga tidak terlihat oleh pemangsanya.

Dibantu seorang asistennya Bolin menjadikan dirinya sebagai kanvas yang akan diserupakan dengan keadaan sekeliling, dan ini sungguh memukau banyak orang.

Inspirasi seni Bolin adalah ungkapan dari penindasan seni masyarakat dimana seni adalah sebuah kebebasan, tahun 2005 studio seninya sempat ditutup oleh pemerintah komunis Cina.

Ada yang mau mencoba atau terinspirasi juga?

0 Comments
No comments yet. Be the first to leave a comment !