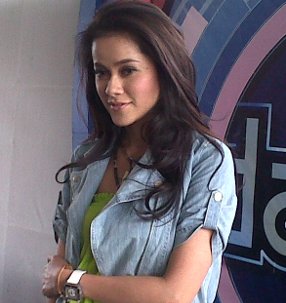 Jakarta
Sebagai presenter yang tengah naik daun,
Olla Ramlan
selalu disibukkan dengan jadwal kegiatan yang padat. Demi keluarga, ia pun menolak untuk menerima tawaran pekerjaan saat libur tahun baru.
"Nggak terima
job
. Tawaran sih ada, tapi nggak diambil buat menghabiskan waktu sama anak dan keluarga," ujarnya saat ditemui di studio RCTI, Kebon Jeruk, Jakarta Barat, Jumat (24/12/2010) malam.
Presenter kelahiran Banjarmasin, 15 Februari 1980 itu ingin
menghabiskan waktunya untuk liburan bersama anaknya, Sean.
Apalagi setelah dirinya diceraikan secara agama oleh suaminya, Alex Tian, Olla ingin memberikan perhatian yang lebih untuk anak semata wayangnya itu.
Menyambut 2011, Olla ingin mengintrospeksi diri atas kekurangannya selama satu tahun kebelakang. Presenter 'DahSyat' itu ingin menjadi individu yang lebih baik dari sebelumnya.
"Dalam kondisi saya seperti ini banyak yang harus diperbaiki. Sebisa mungkin menghabiskan waktu sama dia," tutur pemilik nama lengkap Febiolla Ramlan itu.
(ich/ich)

0 Comments
No comments yet. Be the first to leave a comment !